1, product function:
Hot Sale 100%Cotton Combed Quality Dyed Fabric , the construction is : 100%cotton 60*60 90*88 55/56", after finished , it is very soft , smooth and good air permeability , Reactive dyed without Methanal and AZO free ; So this Cotton Dyed Fabric is very suitable for making garments and bed sheetings. Hot sale in Korea, Canada,Mexico and so on.
2, the details about product :
construction : 100%cotton ;
yarn count : 60*60;
density : 90*88;
width: 55/56" ;
3, fabric diaplay and useness :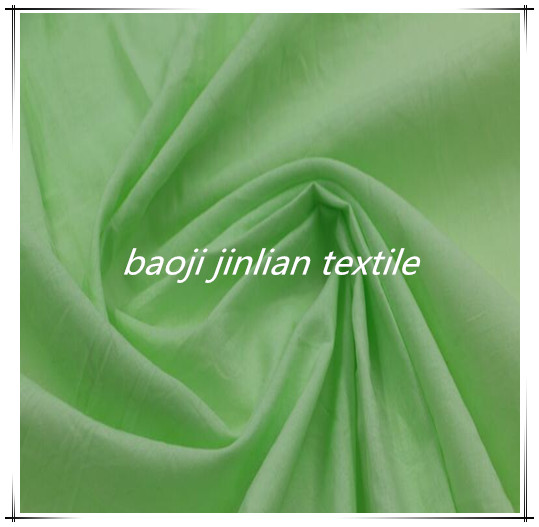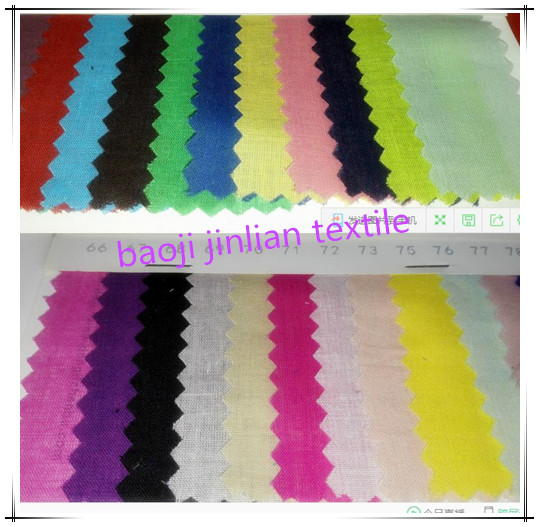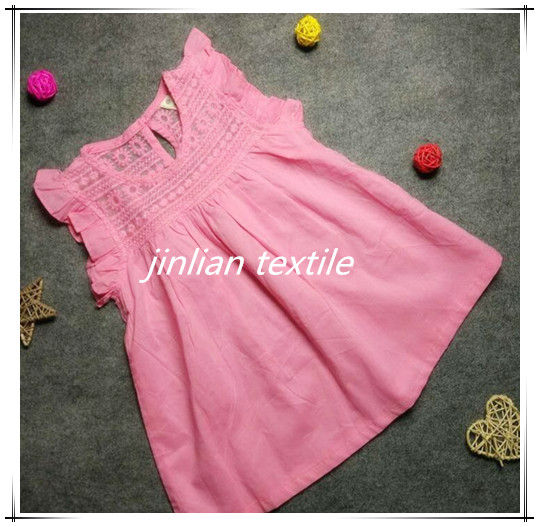 4, Company Strength :
Baoji JinLian Textile Co., Ltd. was established in 1994, which is a professional enterprise in spinning,fabric production, customized processing and sale. we have 25000 spindles, 300 sets shuttle looms, 140 sets rapier looms and 100 sets air jets. It is located in Chang Xing Town Textile Road,Mei county,Baoji City, Shaanxi ,China. which is in northwest of China, with Low-cost labor and favorable processing charges. So there is a strong advantage in competitive.
We perennially supply types of yarn , kinds of TC, 100%cotton , CVC and 100%rayon fabrics, plain and twill grey fabric ,also provide the bleached ,dyed,printed. Single-yarn drill of different standards. Products are sold to South Korea, Singapore, Thailand, Mexico, the United Arab Emirates, Morocco, Durban, Jordan, India, Colombia ,Venezuela and so on. Customers mainly use for kinds of uniforms, shirts, dresses,bedding,pocketing ,lining and so on.
To provide you the good quality, best service and the most competitive prices. We promise that integrity management and service-oriented.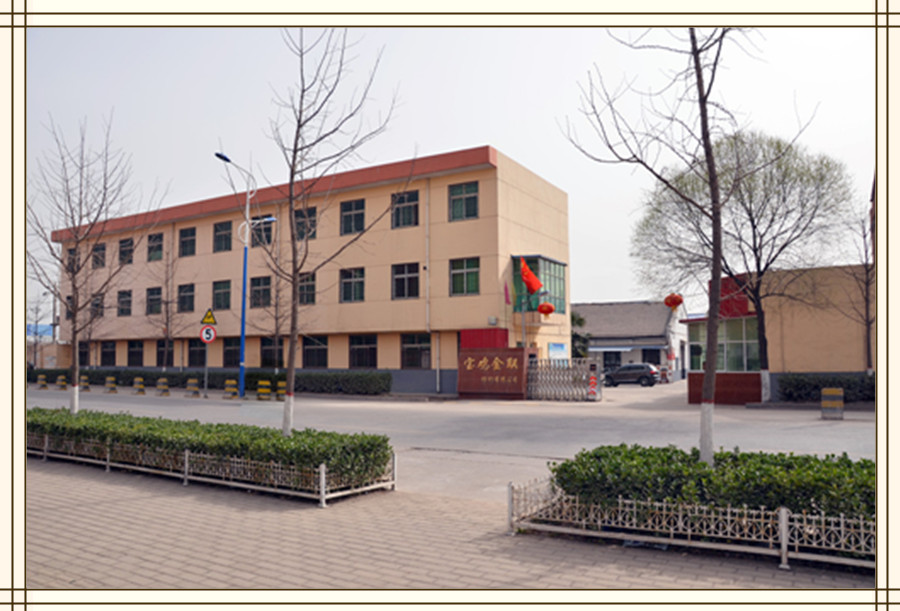 Our catalogue please see as follow :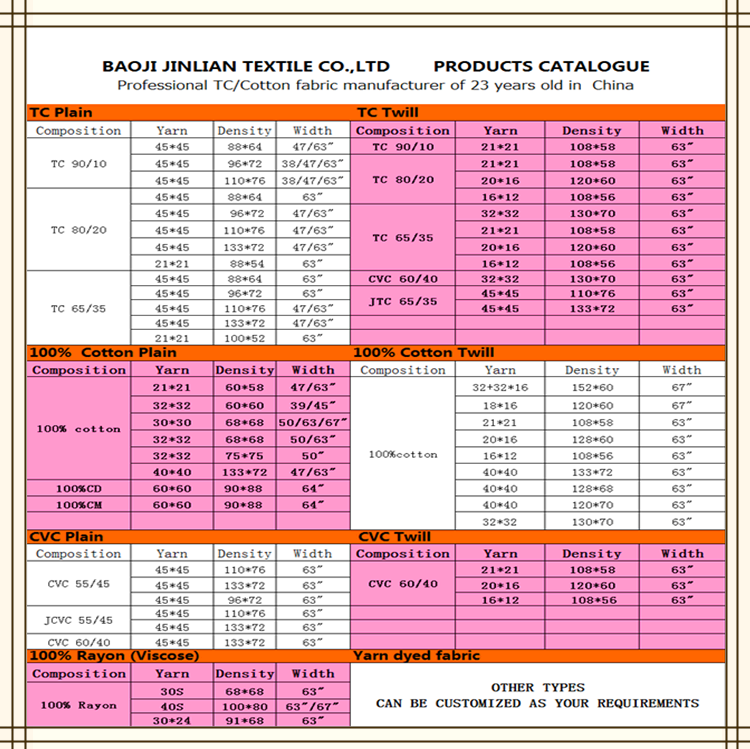 5, after-sale services :
A, making more communication with customer after receiving the goods, or go to visit customer;
B, patient listening to the customer's feedback;
C, From the communication , getting the exact meaning;
D, Lead the customer and provide treatment suggestion;
E, According to this services, improving the customers' satisfaction ;
if interested in any, please contact with us :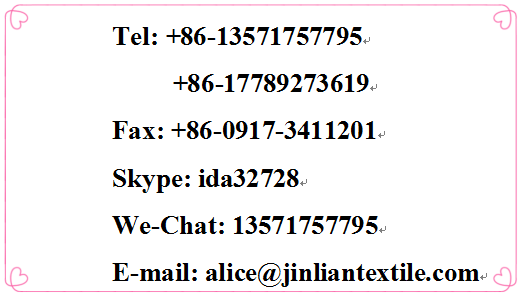 Elenco prodotti : Tessuto 100% cotone